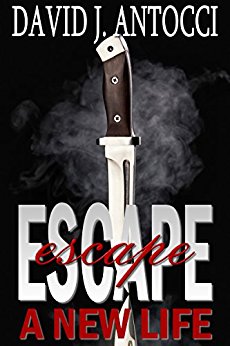 Amazon has Escape, A New Life for FREE download to your Kindle. If you don't own a Kindle you can install the Kindle version for your PC, Android, Tablet, etc. and still get all the free books! As always Amazon prices will and do change in an instant so you will want to hurry for this great price! Read more about this book from Amazon's description:
After saving a drowning man during a savage storm, Abby wakes up in a tropical paradise in a fight for her life.  She has no idea how she got there, and notices changes in herself that she cannot explain. Haunted by unsettling dreams of her past, she meets up with Eric, and together they set out to escape. Standing in their way is a madman, and his band of willing followers, with a mind set on murdering their unwelcome visitors.
Don't have a Kindle?

This ebook is specifically for Kindles. However, you can download a free application which enables you to read Kindle ebooks on your computer, iphone, Android, Blackberry, iPad and more.
Why pay for books when you can get them free? See more FREE ebook offers!
Product prices and availability are accurate as of the date/time indicated and are subject to change. Any price and availability information displayed on amazon.com at the time of purchase will apply to the purchase of this product.