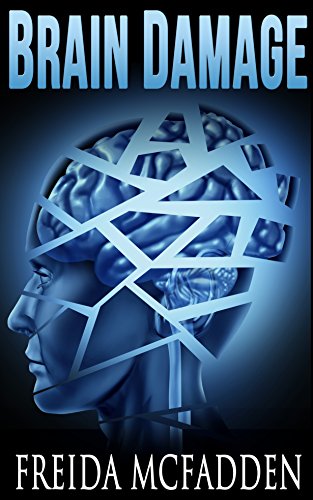 Amazon has Brain Damage (Prescription: Murder Book 2) for FREE download to your Kindle. If you don't own a Kindle you can install the Kindle version for your PC, Android, Tablet, etc. and still get all the free books! As always Amazon prices will and do change in an instant so you will want to hurry for this great price! Read more about this book from Amazon's description:
After years of hard work, Dr. Charly McKenna finally has it all. Prosperous career as a dermatologist? Check. Spacious apartment overlooking Central Park? Check. Handsome lawyer husband? Double check.

Then one night, a bullet rips through the right side of her skull and she loses everything.

As Charly struggles to recover from her brain injury, she begins to realize that the events of that fateful night are trapped in the damaged right side of her brain. Now she must put the jigsaw pieces together to discover the identity of the man who tried to kill her… before he finishes the job he started.
Don't have a Kindle?

This ebook is specifically for Kindles. However, you can download a free application which enables you to read Kindle ebooks on your computer, iphone, Android, Blackberry, iPad and more.
Need a Kindle?
Why pay for books when you can get them free? See more FREE ebook offers!
Product prices and availability are accurate as of the date/time indicated and are subject to change. Any price and availability information displayed on amazon.com at the time of purchase will apply to the purchase of this product.