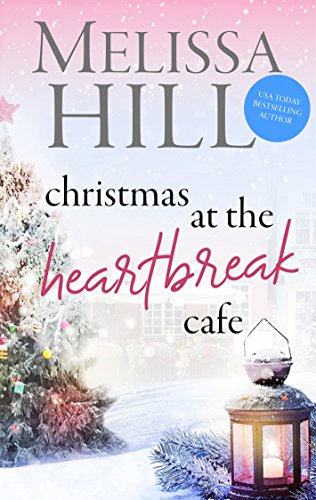 Amazon has Christmas at The Heartbreak Cafe : A Cosy Holiday Romance (Lakeview Contemporary Romance Book 8) for FREE download to your Kindle. If you don't own a Kindle you can install the Kindle version for your PC, Android, Tablet, etc. and still get all the free books! As always Amazon prices will and do change in an instant so you will want to hurry for this great price! Read more about this book from Amazon's description:
Holiday fiction from the bestselling author of A GIFT TO REMEMBER – now a Hallmark Original movie! A festive and heartwarming novel based in the pretty tourist village of Lakeview at Christmastime, and part of USA Today bestseller Melissa Hill's popular contemporary romance series.
The Heartbreak Cafe, situated in the picturesque Irish tourist village of Lakeview is a local institution, and owner Ella has run a thriving business since it first opened its doors thirty years before.
Don't have a Kindle?

This ebook is specifically for Kindles. However, you can download a free application which enables you to read Kindle ebooks on your computer, iphone, Android, Blackberry, iPad and more.
Why pay for books when you can get them free? See more FREE ebook offers!
Product prices and availability are accurate as of the date/time indicated and are subject to change. Any price and availability information displayed on amazon.com at the time of purchase will apply to the purchase of this product.