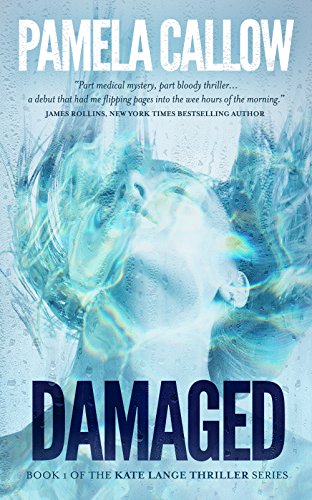 I downloaded this book last time it was free and it was a pretty good read.
Amazon has DAMAGED (The Kate Lange Thriller Series Book 1) for FREE download to your Kindle. If you don't own a Kindle you can install the Kindle version for your PC, Android, Tablet, etc. and still get all the free books! As always Amazon prices will and do change in an instant so you will want to hurry for this great price! Read more about this book from Amazon's description:
Haunted by the death of her sister and wounded by her ex-fiancé's accusations, lawyer Kate Lange throws herself into her new career at a high-powered law firm.

When the grandmother of a lonely private school student seeks her counsel, Kate thinks it's just another custody case. But then the teen is brutally murdered. And it isn't only Kate who wonders if her legal advice led to the girl's death.
Don't have a Kindle?

This ebook is specifically for Kindles. However, you can download a free application which enables you to read Kindle ebooks on your computer, iphone, Android, Blackberry, iPad and more.
Need a Kindle?
Why pay for books when you can get them free? See more FREE ebook offers!
Product prices and availability are accurate as of the date/time indicated and are subject to change. Any price and availability information displayed on amazon.com at the time of purchase will apply to the purchase of this product.