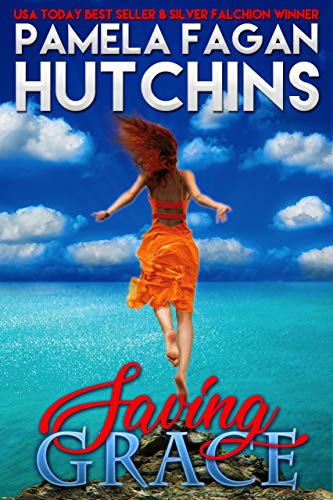 Amazon has Saving Grace: A What Doesn't Kill You World Romantic Mystery for FREE download to your Kindle. If you don't own a Kindle you can install the Kindle version for your PC, Android, Tablet, etc. and still get all the free books! As always Amazon prices will and do change in an instant so you will want to hurry for this great price! Read more about this book from Amazon's description:
Texas attorney and alcoholic Katie Connell's career just melted down before her eyes. After very public failure during a doomed celebrity trial and a heart-wrenching breakup, she avoids rehab by retreating to the tropical island where her parents tragically died. But when she arrives, it becomes obvious that her parents' supposed accident was cold and calculated… As Katie sorts through the clues, she gets help from an unexpected source: a spirited house named Annalise.
Don't have a Kindle?

This ebook is specifically for Kindles. However, you can download a free application which enables you to read Kindle ebooks on your computer, iphone, Android, Blackberry, iPad and more.
Why pay for books when you can get them free? See more FREE ebook offers!
Product prices and availability are accurate as of the date/time indicated and are subject to change. Any price and availability information displayed on amazon.com at the time of purchase will apply to the purchase of this product.