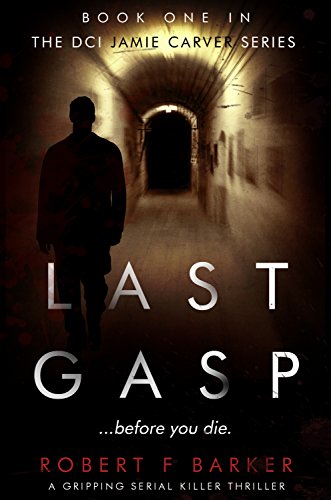 Amazon has LAST GASP; A Gripping Serial Killer Thriller: The DCI Jamie Carver Series Book#1 for FREE download to your Kindle. If you don't own a Kindle you can install the Kindle version for your PC, Android, Tablet, etc. and still get all the free books! As always Amazon prices will and do change in an instant so you will want to hurry for this great price! Read more about this book from Amazon's description:
The last time DCI Jamie Carver involved a would-be victim in his hunt for a serial killer, it ended badly. Now they want him to do it again, only this time the 'victim' is a Dominatrix.
As if he hasn't enough on his plate.
A brutal killer poised to strike again
Shadows of the past that still haunt his dreams
An investigation under mounting pressure to succeed
A beautiful woman whose bizzare lifestyle may be the key to finding the killer
Don't have a Kindle?

This ebook is specifically for Kindles. However, you can download a free application which enables you to read Kindle ebooks on your computer, iphone, Android, Blackberry, iPad and more.
Need a Kindle?
Why pay for books when you can get them free? See more FREE ebook offers!
Product prices and availability are accurate as of the date/time indicated and are subject to change. Any price and availability information displayed on amazon.com at the time of purchase will apply to the purchase of this product.