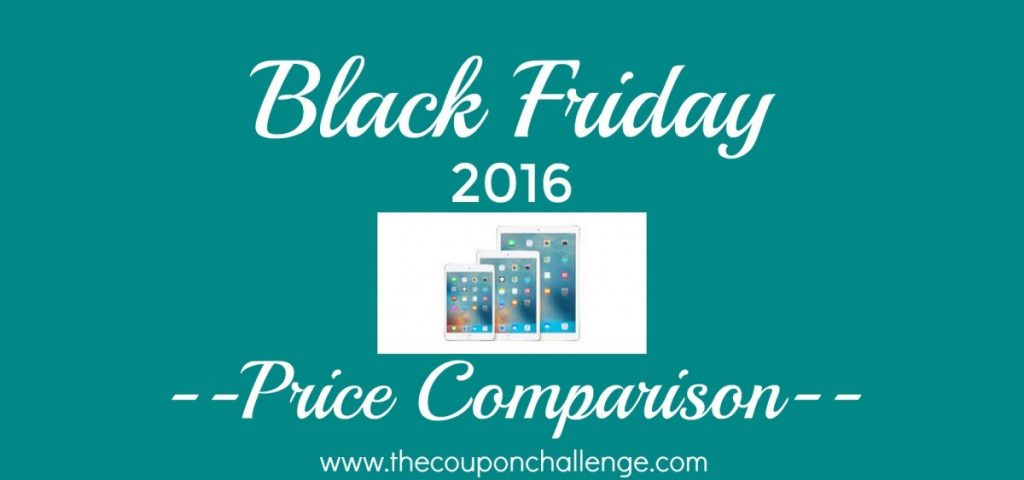 Are you ready to get a new iPad for the holiday's?  There are several sales again this year, but many are offering just a set amount off the price and not listing the price.
Are you part of The Coupon Challenge Holiday Deals Facebook Group?  Join us to be reminded about all the best holiday deals.
Amazon: Click here to see prices on Amazon
Best Buy: iPad Pro 9.7″ Tablet $125 off
Best Buy: Otterbox iPad Cases Up to $50 Off
Target: iPad Pro 9.7″ From $449
Target: iPad Air 2 From $274.00
Target: iPad mini 2 From $199.79
Walmart: iPad mini 2 32 GB $199.00
Don't forget to compare the Amazon Xbox One Black Friday prices on Black Friday weekend.
See more Black Friday Price Comparisons: 
Don't miss these Black Friday Ads:
or 
Click
 to see them all