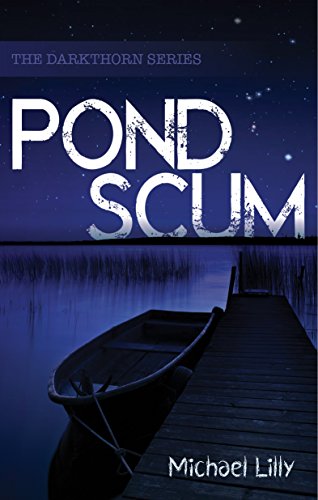 Amazon has Pond Scum (Darkthorn Book 1) for FREE download to your Kindle. If you don't own a Kindle you can install the Kindle version for your PC, Android, Tablet, etc. and still get all the free books! As always Amazon prices will and do change in an instant so you will want to hurry for this great price! Read more about this book from Amazon's description:
My name is Jeremy Thorn, and I'm a serial killer.

Jeremy 'Remy' Thorn is a detective from a small town in Oregon. He does his job well and keeps to himself. A past of trauma and abuse, and a compulsive need for balance have shaped him into the person he is today: a decisive, effective killer.

His routine is simple but trustworthy.

Step one: Find two targets. The first, an abomination of a human being whose only contribution to the world is as fertilizer. The second, a detriment to society, perhaps a sidekick or accessory.

Step two: Kill the first. Frame the second.
Don't have a Kindle?

This ebook is specifically for Kindles. However, you can download a free application which enables you to read Kindle ebooks on your computer, iphone, Android, Blackberry, iPad and more.
Need a Kindle?
Why pay for books when you can get them free? See more FREE ebook offers!
Product prices and availability are accurate as of the date/time indicated and are subject to change. Any price and availability information displayed on amazon.com at the time of purchase will apply to the purchase of this product.