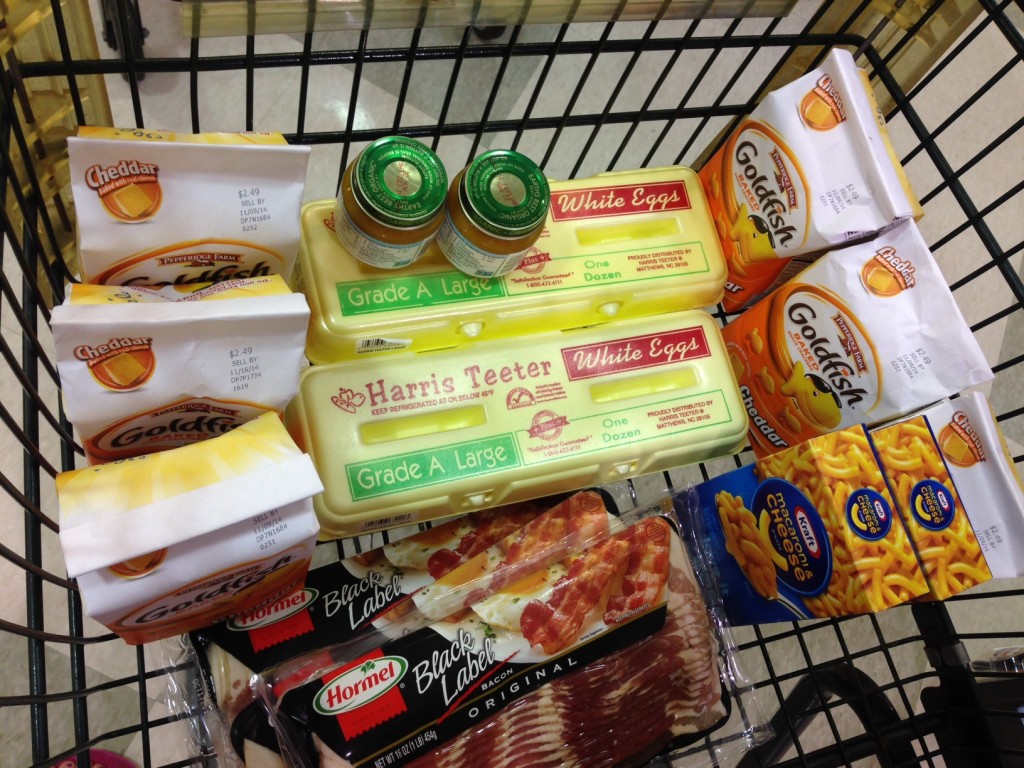 Before your trip, check out all of the Harris Teeter Deals!
Here is my cart filled with the B1G1 deals that I bought yesterday at Harris Teeter.  I love it when they have eggs for 99¢.  At our house that means breakfast for dinner!!!  Here is how I did:
6 Pepperidge Farm Goldfish Crackers – $7.47
2 Kraft Mac & Cheese – $1.19
2 Earth's Best Baby Food Jars – $1.15
2 Dozen Eggs – $1.98
3 Hormel Bacon – $10.87
Final Total: $22.66
Total Saved $22.69
I will probably be heading back to Harris Teeter because they are reorganizing the store and that means more carts filled with markdowns.  If you missed the post picturing the carts filled with goodies, click here.
How did you do this week?