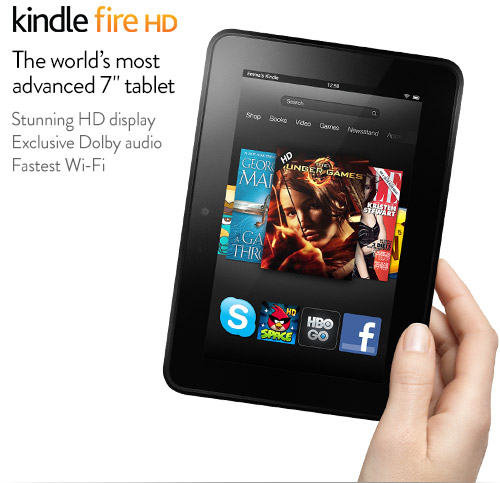 I know many of you are looking for a Kindle Fire this Holiday season.  I have a price comparison below, but I would definitely keep an eye on Amazon.  The Kindle Fire HD 7″, Dolby Audio, Dual-Band Wi-Fi, 16 GB – Includes Special Offers
is currently $199 on Amazon.  I would guess that Amazon will want to compete with other retailers this year and offer a promotion on Black Friday, but we won't know until later this week.
Please remember that quantities are limited on Black Friday. Some products will be available online while other sales are available in-store only.
[table id=10 /]
Don't want the Kindle Fire, but still looking for a Kindle?  There are a few sales on other models this year but again, I would check Amazon for their Kindle prices.
[table id=9 /]
*Please verify the information before you head to the store.
See More Black Friday Ad Sales!