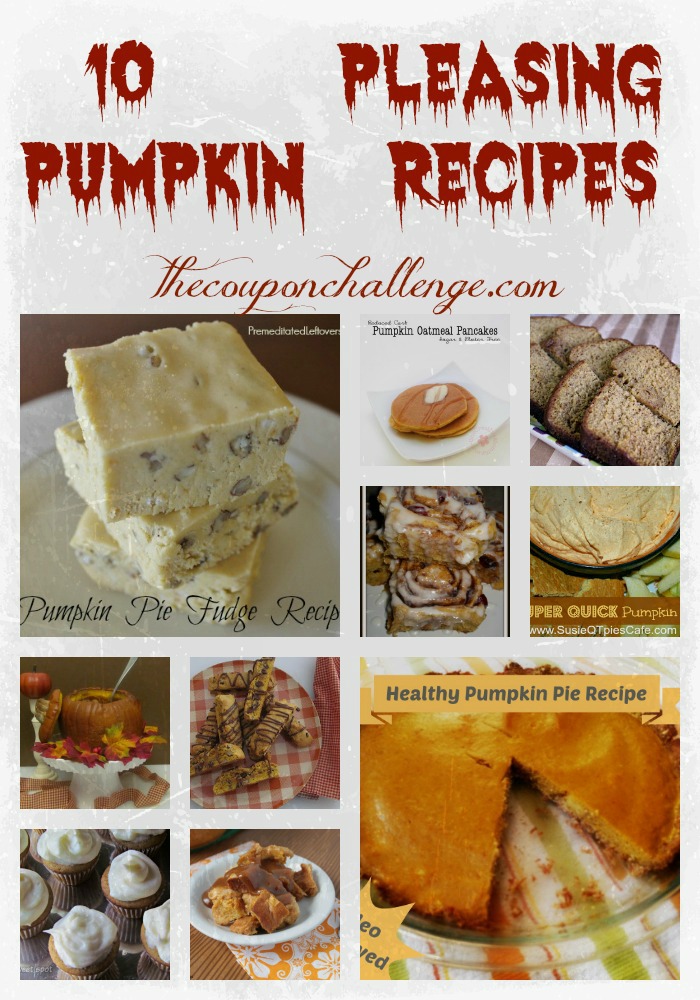 When fall rolls around we enjoy the splendor of the fall leaves, the smell of wood burning in fireplaces,  and the bright orange gourds known as pumpkins.   Traditionally speaking, we associated the pumpkin with Halloween; however, more people are learning  that pumpkin is not only for chasing the bad spirits away, but for cooking and baking as well.
Here are some pumpkin recipes that I hope you enjoy!
Try some or all of these pumpkin recipes to discover which one will be your favorite!
You might also like my Easy Pumpkin Cupcakes with Cream Cheese Frosting recipe!