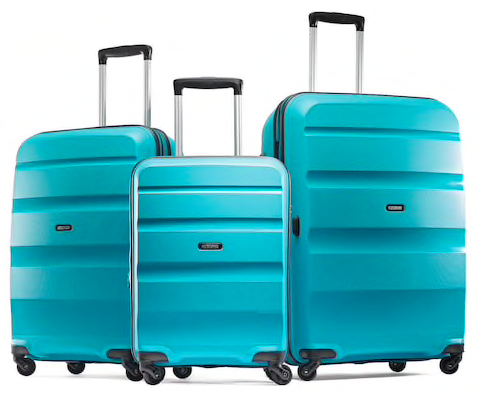 Mommy's getting new luggage! Get the American Tourister Burst Spinner Luggage for only $25.99 – was $179.99 after sale, coupon code, rebate and Kohl's Cash!!   $26 for a piece of luggage is a great price!
How to Get the Best Deal:
Add the American Tourister to your cart for $59.99
Enter promo code SAVEBIG15 at checkout = $50.99
Earn $15 in Kohl's Cash!
Select FREE in-store pickup or spend $50 to get free shipping
Kohl's has started their Black Friday sales early!
Get the Best Prices:
Use coupon code SAVEBIG15 at checkout to save 15% on your purchase (valid 11/21-11/25)
Select FREE in-store pickup or get free shipping on orders over $50
Earn $15 Kohl's Cash for every $50 Spent (Redeem Nov. 26 – Dec. 6)

Click HERE to shop
Don't miss all the Kohl's Deals: