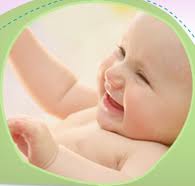 The following is a guest post from Munveer:
A new baby is an incredibly exciting arrival – but a costly one at that. As a new parent, you may be on the look out for some simple ways to save some money. Here's a quick look at a few ways you could preserve the pennies
• Re-useable nappies
These are generally a cheaper alternative to disposable nappies – with the added benefit of being kinder to the environment. By the time a baby is potty trained it will probably have had more than 4000 nappy changes. With that in mind, real nappies could save you some serious money. In addition, real nappies can be up to 40% better for the environment than disposables. Not convinced? Check out the Go Real website for lots more info.
•Look out for offers
Many stores and organisations promote a family orientated outlook with regular family discounts, coupons and voucher schemes. Look out for specific parenting clubs designed to help mums and dads make savings. Check in with your regular shops to see if there are any incentives or free offers available throughout the year.
•Homemade food
As a cheaper alternative to pre-packaged baby food, you could try preparing your own at home. There are hundreds of quick, easy and healthy recipes to be found in bookshops or online.
For convenience, use ice cube trays to freeze puréed foods. Each cube should be roughly one ounce and can normally be stored in sealed bags to be used within two months. This means you can make large batches of food and then use it as and when you need it.
• Contents insurance
Don't forget to update your contents insurance now you're a new parent. With all the expensive new purchases for you baby (prams, cots, furniture, toys etc.) your current level of contents cover may be insufficient. Having adequate contents insurance in place can help make sure you're not left out of pocket should you need to replace or repair items in your home.
• Shop around
Many people stick with the same providers and same old routines out of habit – meaning they don't always get the right or best deal for them. Make sure you regularly compare prices for all your outgoings, whether it's for electricity prices or your home insurance. The web is a vast and convenient resource for online comparison – you can even check you're getting the best deal on your groceries with mysupermarket.co.uk.
Photo Credit: Pampers.com