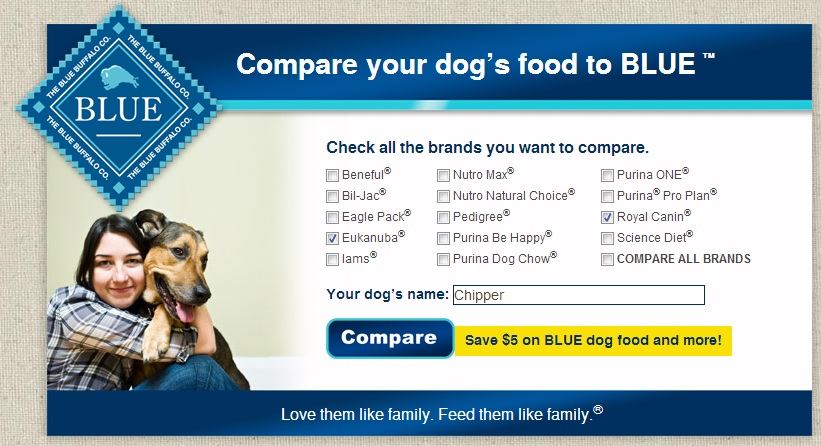 If you're dog is like ours and eats high end food, you'll love this $5 off BLUE dog food coupon! I sure did.
Just fill out the form and compare any two brands of dog food – the next screen is a form to fill out with your dog's info and your mailing address. Hope it helps!
Chipper, our maltipoo (named after the Atlanta Brave's third baseman, which was the only way my husband would let me take him home :)) LOVES the way it tastes, too.