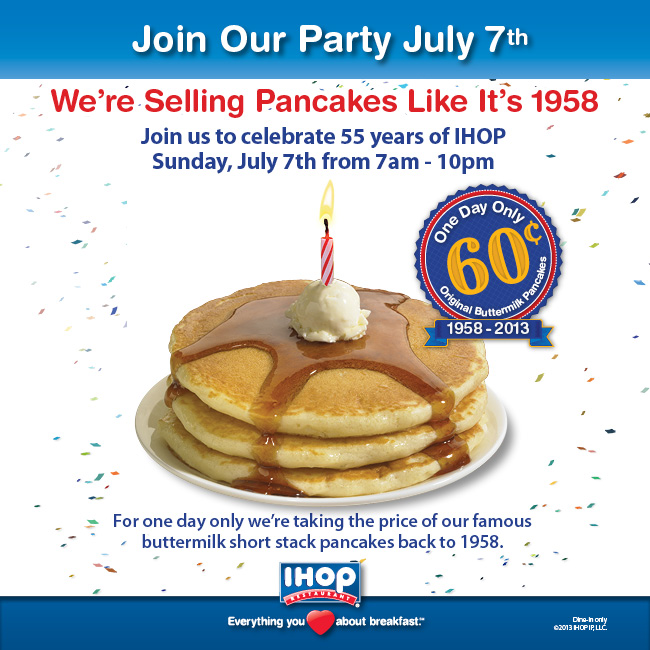 This looks like a delicious deal!
IHOP is celebrating 55 years of business and taking the price of their famous buttermilk short stack back to 1958 – just $.60 a plate! Sunday July 7th from 7am-10pm. This was sent to IHOP email subscribers, but no coupon seems to be required. As always, call your local IHOP to make sure they are participating.
Thanks, Living Rich With Coupons!
(Chickfila's Cow Appreciation Day is July 12th!)