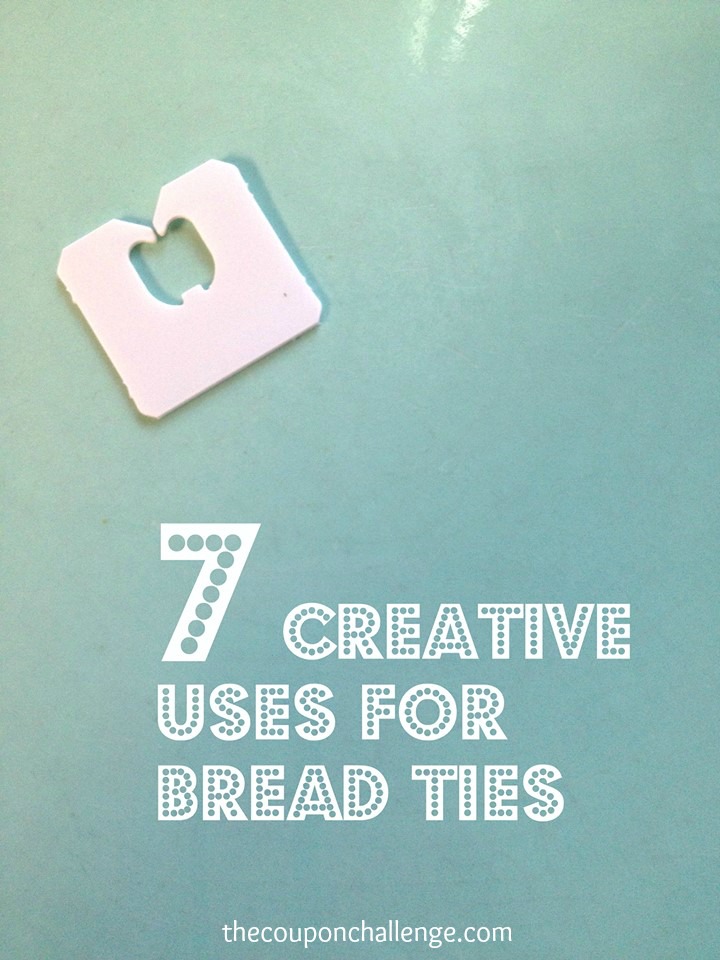 How many times have you finished off a loaf of bread, only to have an empty bag and the plastic tie left? Chances are, all of the time!
You can't seem to avoid those plastic little tags when buying bakery products, as they are the perfect little tool for keeping your bag closed and your product fresh. Did you know plastic bread ties have some other fun and frugal uses?
They sure do! Take a look below at 7 creative uses for bread ties that you may not know about. These uses will cause you to pause and think twice before ever throwing one away again.
7 Creative Uses for Bread Ties:
1. Banish cord confusion. This is one of the most common uses people seem to use bread tags for, and it is no wonder why. If you are tired of getting your electronic cords mixed up and unplugging the wrong one, just take a marker and write directly on the tag the name of the electronic it goes to. Then, clip the tag right on. No more confusion!
2. Make some seedling markers. While your seedlings are young , you can write the names of each plant on the bread tie and place right around the stem of the plant. When the seedling grows you may need to remove it and place it on another stem or shoot of the plant, or, just glue it to a popsicle stick and stick in the ground for identification.
3. Let the kids get crafty. You would be amazed at what kids can do with these little plastic wonders. Give them some colorful bread ties and let them create mini charms. They can add glitter, color them with markers, or add any embellishment you choose. Then, give them string or wire to clip the tie onto to create their own custom jewelry.
4. Keep your food fresh. If you have non-zip sandwich bags (which are usually less expensive than Ziploc bags) hang onto your bread ties to seal them shut. They will keep your food items safely inside and even keep the food fresher.
5. Dish out some dish scrubbers. Do your dishes have hard to remove grit on them? These little ties can really help you get down and dirty with your dishes. Just pinch one between your fingers and scrub away bakes on food. You can also scrub hard to remove grit and grime from counter tops or other hard surfaces. You can only do a small space at a time, so it is ideal for smaller jobs that you don't want to use a whole scouring pad for.
6. Create a learning game. Once you accumulate ten or so ties (this will not take nearly as long as you think) take a marker and write numbers on them from 1-10 or counting by 5's or 10's. Have your child arrange them in numeric order or use them to create math problems. Their small size makes them fun to manipulate.
7. Never wrestle with tape again. This trick is super cool. Never wrestle with finding the end of a roll of tape again. Instead, when you are done ripping off a piece of tape, stick a bread tie under the end. That way, when you are ready to rip off a new piece, the end will be stuck to the tie and not the roll of tape.
Next time you finish off a loaf of bread, hang onto that tie! Give one of these many fun and frugal uses a try and see how easy it is to give those ties a second life.