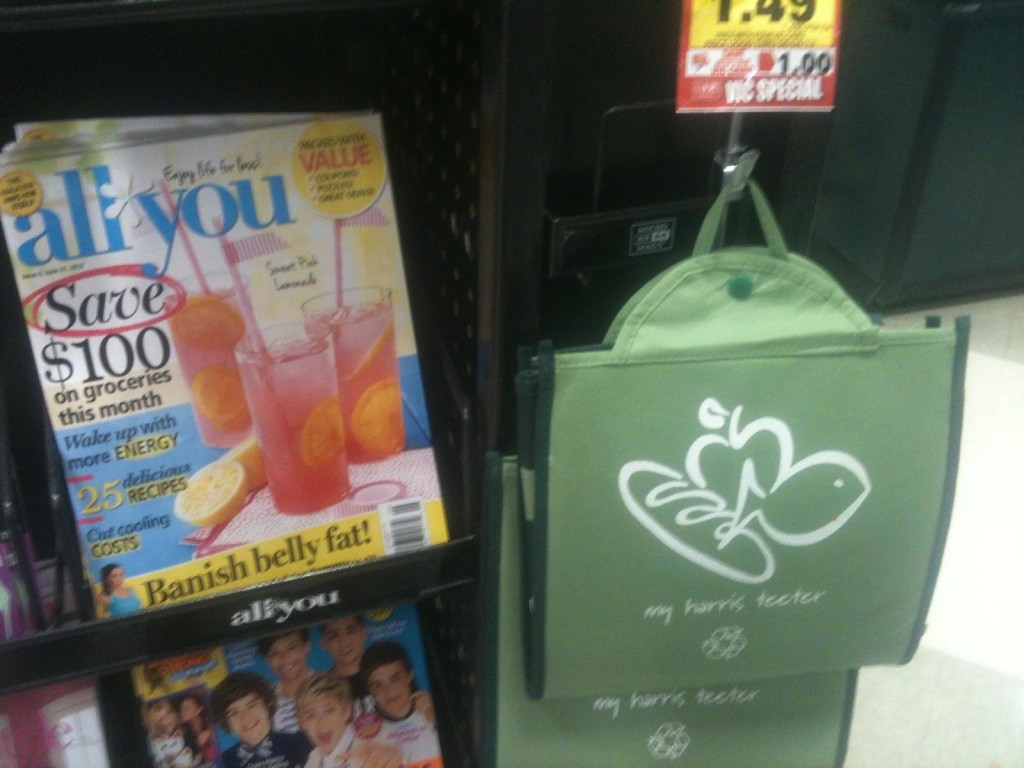 Previously, you could only purchase All You Magazine through a subscription (still the best price) or at Walmart.  Well, now you can purchase All You Magazine at Harris Teeter & other major retailers!!!  This is great if you want to pick up an extra copy to take advantage of an issue with especially good coupons.
Some of my favorite VA stores:
BJ's
CVS
Dollar General
Family Dollar
Food Lion
Harris Teeter
Kmart
Kroger
Rite Aid
Sam's Club
Supervalu = Farm Fresh
Target
Walmart
You can search by state on the All You website to see all the stores that now sell All You Magazine.
What is All You Magazine?
All You is full of high-value manufacturer coupons. The value of coupons in each issue far outweighs the cost of the magazine itself. You will more than make your money back in coupons with each issue. Not only is the All You Magazine filled with money-saving coupons; you'll find budget advice, success stores/tips, affordable clothing and more!
Don't forget to print you $0.50 off on All You Magazine coupon!
Thanks to A Frugal Chick for texting me this photo!