This is a Sponsored post written by me on behalf of ALPO® Brand Dog Food    for SocialSpark. All opinions are 100% mine.
I really loved Chipper's reaction to ALPO® wet dog food. He was like a kid in a candy shop! He couldn't believe he was actually allowed to eat such a yummy treat.
ALPO® has a bunch of funny videos posted over on their YouTube channel about a dog's reaction to their product, and I think this one is pretty great:
Think that's funny? See what else our focus group has to say about our favorite blogger dogs.
Quality ingredients, like healthy protein sources, wholesome grains and accents of vegetables, contribute to form a complete and balanced diet for each life stage AND make for a delicious meal for your pup.
ALPO® wet dog food helps support a happy, healthy life, a shiny coat, strong bones and teeth and a mealtime tail that just can't stop wagging. Chipper's was going a mile a minute the first time he tried it! He definitely "wiggles all over" like the dog blogger in the video – in an adorable 6lb ball of fluff kind of way 🙂
So, occasionally I treat him to a little ALPO® wet dog food snack and enjoy his excited wiggle; knowing that when your family pet is happy, you're happy too.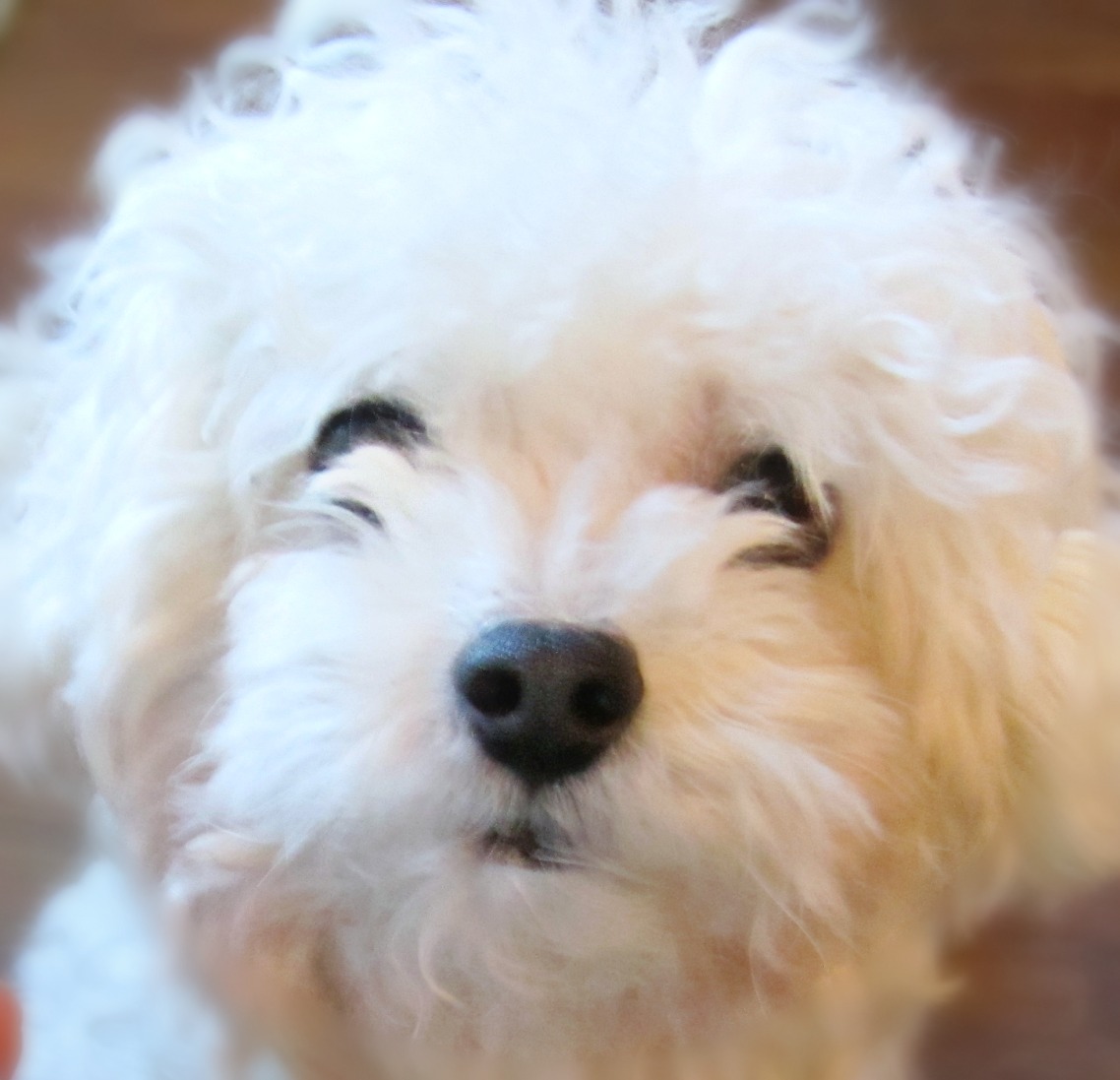 Please Mom, I want some more"
Seriously, could YOU deny this face!?
You can learn more about ALPO® balanced nutrition on ALPO'S HOMEPAGE.
Make sure to follow along on ALPO® Instagram page and share your own photos and videos of your furry friend's excited reactions too, using #HappyStartsHere.
Watch more blog dog videos and get inspired to share photos and videos of your dog with #HappyStartsHere