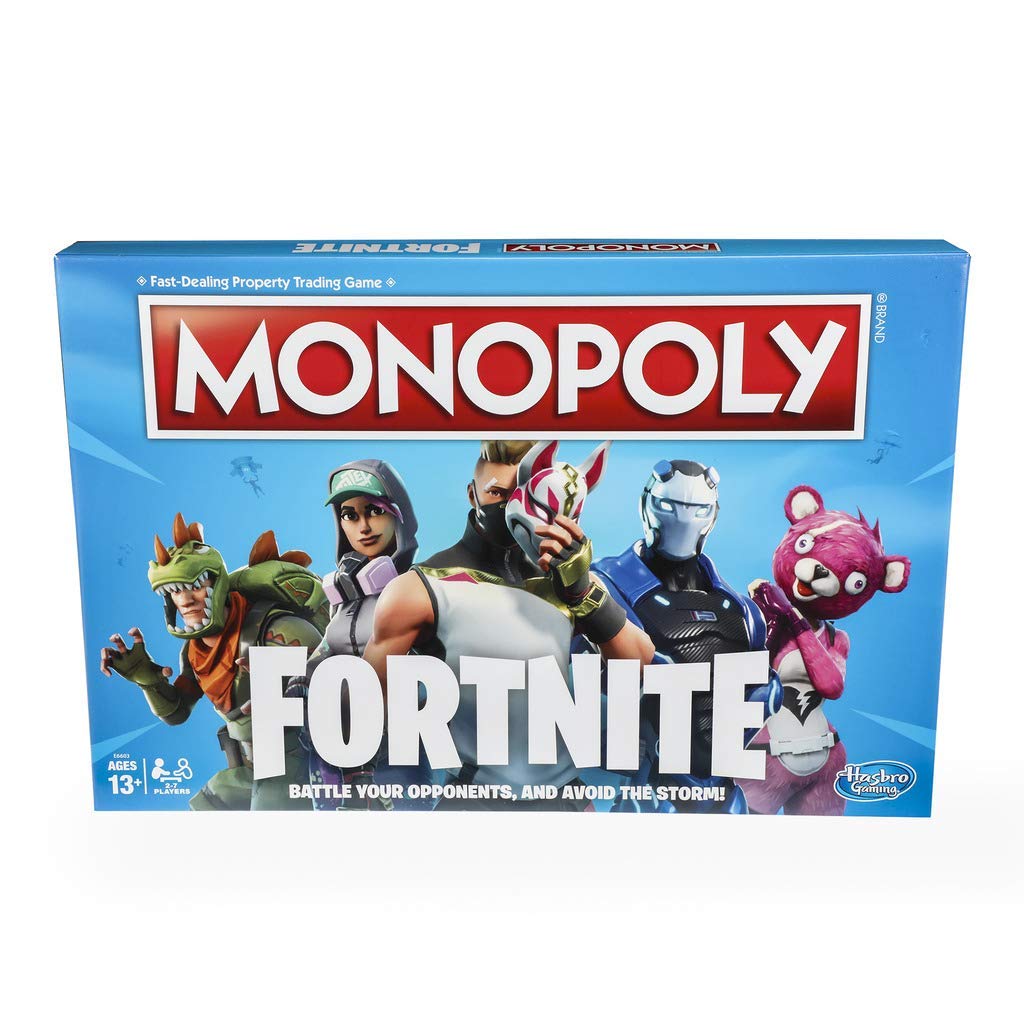 Here's a good Easter Basket gift idea – get the Monopoly: Fortnite Edition for just $9.99 – was $19.99!
Fortnite fans, this edition of the Monopoly game is inspired by the popular Fortnite video game! It's not about what players own; it's about how long they can survive

In the Monopoly: Fortnite Edition board game, 2 to 7 players claim locations, battle their opponents, and avoid the Storm to survive; the last player standing wins

The Monopoly: Fortnite Edition board game features well-known locations as properties, and players aim to earn Health Point chips instead of Monopoly money to stay in the game

Use loot chest items and the action die to battle opponents in this fun board game for Monopoly fans and Fortnite fans, ages 13 and up

The game comes with 27 Fortnite outfits with pawn stands, and players can choose to play as their favorite
Your order will qualify for FREE shipping with Super Saver Shipping on orders over $35 or with Amazon Prime .  Or orders of $25 if purchasing eligible books. You can also sign-up for a FREE 1-month trial of Amazon Prime HERE to test it out and see if it works for you.  Try Prime for free.
Amazon Prime offers multiple benefits including:
FREE Two-Day Shipping for eligible purchases.
Access to Amazon Instant Video
Ability to borrow books from the Kindle Owners' Lending Library.
Product prices and availability are accurate as of the date/time indicated and are subject to change. Any price and availability information displayed on amazon.com at the time of purchase will apply to the purchase of this product.
Check out these other Amazon Deals: