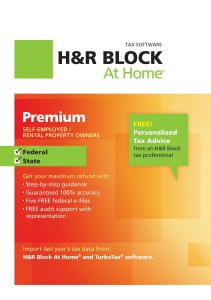 We are coming up on the 1st of April and the deadline for taxes will be right around the corner. Order H&R Block At Home Premium + State 2012 Win [Download]
for just $20.47 = was $64.99!  I'm not sure how long this will last since most retailers are selling it for around $50.
Live tax advice
Schedule C guidance
Tax laws and planning resources
Rental income deductions
Advanced tax calculators
Product prices and availability are accurate as of the date/time indicated and are subject to change. Any price and availability information displayed on amazon.com at the time of purchase will apply to the purchase of this product.