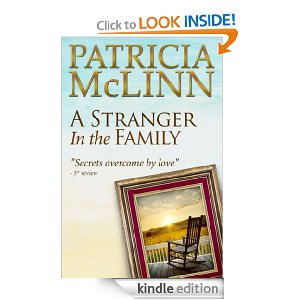 Today's FREE ebook is A Stranger in the Family (Book 1, Bardville, Wyoming Trilogy)
by Patricia McLinn.
Bodie's discovery that he fathered a son 17 years ago starts a search that leads him to the warm and welcoming Weston family. But his response to one member of the family is far more than he  ever expected. The sparks between him and Cambria are real … and so is the danger to his hopes for their future if she finds out why he's really in Wyoming.
Don't have a Kindle?

This ebook is specifically for Kindles. However, you can download a free application which enables you to read Kindle ebooks on your computer, iphone, Android, Blackberry, iPad and more.
Need a Kindle?
Why pay for books when you can get them free? See more FREE ebook offers!
Product prices and availability are accurate as of the date/time indicated and are subject to change. Any price and availability information displayed on amazon.com at the time of purchase will apply to the purchase of this product.