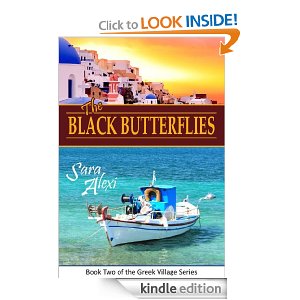 Today's FREE ebook is Black Butterflies. (The Greek Village Series Book 2)
by Sara Alexi.
Although the sunny island looks harmless, Marina knows it harbours ghosts from the past. Nothing would induce her to visit there again – except to protect her daughter.

Sara Alexi's second book is a romp packed with a troupe of colourful characters intertwining in a gripping story of a mother prepared to do do anything to look after her daughter but can she keep herself safe as she does so?
Don't have a Kindle?

This ebook is specifically for Kindles. However, you can download a free application which enables you to read Kindle ebooks on your computer, iphone, Android, Blackberry, iPad and more.
Need a Kindle?
Why pay for books when you can get them free? See more FREE ebook offers!
Product prices and availability are accurate as of the date/time indicated and are subject to change. Any price and availability information displayed on amazon.com at the time of purchase will apply to the purchase of this product.