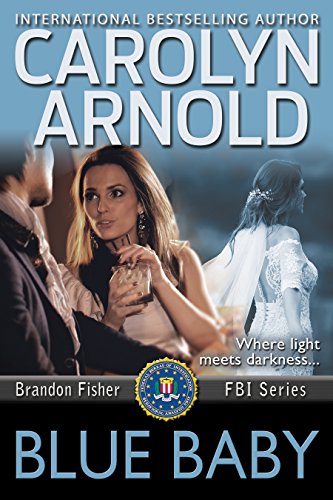 Amazon has Blue Baby (Brandon Fisher FBI Series Book 4) for FREE download to your Kindle. If you don't own a Kindle you can install the Kindle version for your PC, Android, Tablet, etc. and still get all the free books! As always Amazon prices will and do change in an instant so you will want to hurry for this great price! Read more about this book from Amazon's description:
At the heart of every human being is the need—and the desire—to be happy. For many, happiness is elusive, but for one killer, it's something to be created. But it's not as easy as it seems at first, and this "creator" is determined to get it right at least one more time, no matter how many tries it takes…

It's been exactly a year since Cheryl Bradley was found dead in her bathtub, dressed in a wedding gown with her ring finger severed. With no leads and no more evidence, the case had gone cold. That is, until another young woman is found murdered and posed in the same fashion.
Don't have a Kindle?

This ebook is specifically for Kindles. However, you can download a free application which enables you to read Kindle ebooks on your computer, iphone, Android, Blackberry, iPad and more.
Need a Kindle?
Why pay for books when you can get them free? See more FREE ebook offers!
Product prices and availability are accurate as of the date/time indicated and are subject to change. Any price and availability information displayed on amazon.com at the time of purchase will apply to the purchase of this product.