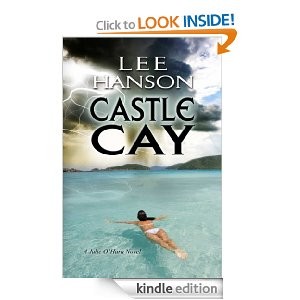 Today's FREE ebook is Castle Cay (Julie O'Hara Mystery Series)
by Lee Hanson.
When her best friend is murdered, Julie O'Hara, a body language expert, packs up her suspicion and flies to Boston for his funeral. Who could have killed rising artist Marc Solomon, and what does Castle Cay, the Solomon's mysterious Caribbean island, have to do with it? Before long, Julie's sixth-sense pulls a hidden string that unravels a deadly conspiracy…and her own troubled past.
Don't have a Kindle?

This ebook is specifically for Kindles. However, you can download a free application which enables you to read Kindle ebooks on your computer, iphone, Android, Blackberry, iPad and more.
Need a Kindle?
Why pay for books when you can get them free? See more FREE ebook offers!
Product prices and availability are accurate as of the date/time indicated and are subject to change. Any price and availability information displayed on amazon.com at the time of purchase will apply to the purchase of this product.