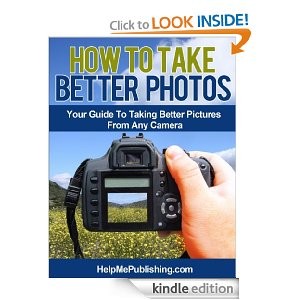 Today's FREE ebook is How To Take Better Photos – Your Guide To Taking Better Pictures From Any Camera
by Help Me Publishing.
For beginners to intermediate. In this easy to understand photography reference book, you will discover that photography does not need to be an expensive, time-consuming and difficult task. This photography made simple guide book will show you how to take better photos with any camera, including the simplest of cameras. And this guide will show you exactly where to start. Get your copy now.
Don't have a Kindle?

This ebook is specifically for Kindles. However, you can download a free application which enables you to read Kindle ebooks on your computer, iphone, Android, Blackberry, iPad and more.
Need a Kindle?
Why pay for books when you can get them free? See more FREE ebook offers!
Product prices and availability are accurate as of the date/time indicated and are subject to change. Any price and availability information displayed on amazon.com at the time of purchase will apply to the purchase of this product.