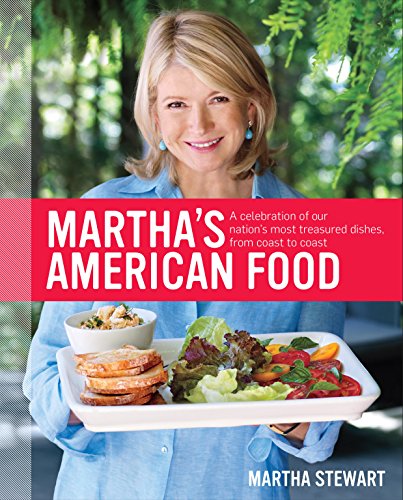 Amazon has Martha's American Food: A Celebration of Our Nation's Most Treasured Dishes, from Coast to Coast for FREE download to your Kindle. If you don't own a Kindle you can install the Kindle version for your PC, Android, Tablet, etc. and still get all the free books! As always Amazon prices will and do change in an instant so you will want to hurry for this great price! Read more about this book from Amazon's description:
Martha Stewart, who has so significantly influenced the American table, collects her favorite national dishes–as well as the stories and traditions behind them–in this love letter to American food featuring 200 recipes.

These are recipes that will delight you with nostalgia, inspire you, and teach you about our nation by way of its regions and their distinctive flavors. Above all, these are time-honored recipes that you will turn to again and again.
Don't have a Kindle?

This ebook is specifically for Kindles. However, you can download a free application which enables you to read Kindle ebooks on your computer, iphone, Android, Blackberry, iPad and more.
Need a Kindle?
Product prices and availability are accurate as of the date/time indicated and are subject to change. Any price and availability information displayed on amazon.com at the time of purchase will apply to the purchase of this product.