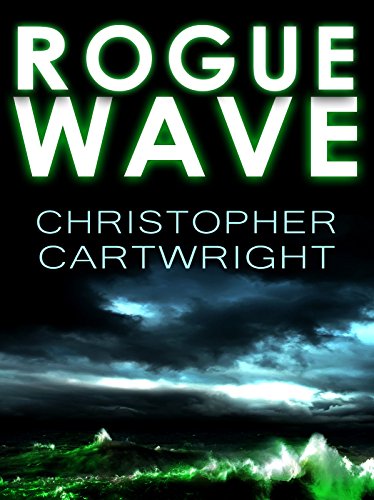 Amazon has Rogue Wave (Sam Reilly Book 4) for FREE download to your Kindle. If you don't own a Kindle you can install the Kindle version for your PC, Android, Tablet, etc. and still get all the free books! As always Amazon prices will and do change in an instant so you will want to hurry for this great price! Read more about this book from Amazon's description:
The offer – $20 billion split between four leading scientists on alternative energies to purchase and then squash their research lines, which include the recent discovery of a powerful new energy source capable of replacing mankind's reliance on fossil fuels.

There's no doubt their discovery is worth ten times that much. But will any one of them live if they refuse?

At the same time, the greatest technological advancement in warfare since the creation of the Atomic bomb has been discovered, and is being offered to the highest bidder.

There is just one problem though; the seller might no longer have any control of the weapon.

Can Sam Reilly weave his way through the web of industrial and political espionage before the human race loses its greatest fight for survival?
Don't have a Kindle?

This ebook is specifically for Kindles. However, you can download a free application which enables you to read Kindle ebooks on your computer, iphone, Android, Blackberry, iPad and more.
Need a Kindle?
Why pay for books when you can get them free? See more FREE ebook offers!
Product prices and availability are accurate as of the date/time indicated and are subject to change. Any price and availability information displayed on amazon.com at the time of purchase will apply to the purchase of this product.