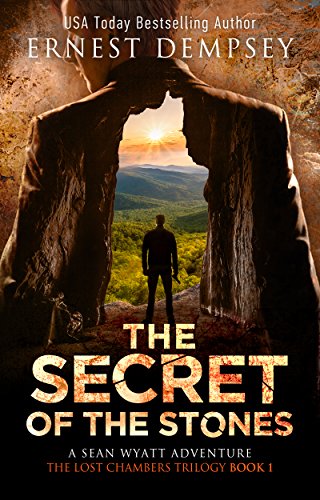 Amazon has The Secret of the Stones: A Sean Wyatt Archaeological Thriller (The Lost Chambers Trilogy Book 1) for FREE download to your Kindle. If you don't own a Kindle you can install the Kindle version for your PC, Android, Tablet, etc. and still get all the free books! As always Amazon prices will and do change in an instant so you will want to hurry for this great price! Read more about this book from Amazon's description:
They tried to kill him to cover up an ancient secret. Now Sean Wyatt is plunged head first into a race against time to save his best friend and the lives of billions.
A four thousand year old mystery lurks in the hills of Georgia. While investigating a strange series of ancient symbols, an archaeologist vanishes, and a professor he entrusted with the secret is murdered.
Don't have a Kindle?

This ebook is specifically for Kindles. However, you can download a free application which enables you to read Kindle ebooks on your computer, iphone, Android, Blackberry, iPad and more.
Need a Kindle?
Why pay for books when you can get them free? See more FREE ebook offers!
Product prices and availability are accurate as of the date/time indicated and are subject to change. Any price and availability information displayed on amazon.com at the time of purchase will apply to the purchase of this product.