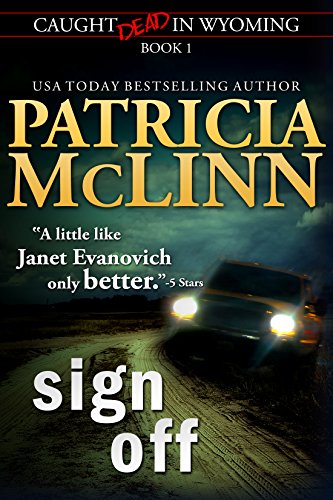 Amazon has Sign Off (Caught Dead in Wyoming, Book 1) for FREE download to your Kindle. If you don't own a Kindle you can install the Kindle version for your PC, Android, Tablet, etc. and still get all the free books! As always Amazon prices will and do change in an instant so you will want to hurry for this great price! Read more about this book from Amazon's description:
TV journalist Elizabeth "E.M." Danniher will tell you she committed two sins — she didn't stay young, and she made an enemy of a powerful news executive — her ex. She used to break national news. Now her top story as the "Helping Out!" reporter at dinky KWMT-TV in Sherman, Wyoming is getting a defective toaster repaired.
Don't have a Kindle?

This ebook is specifically for Kindles. However, you can download a free application which enables you to read Kindle ebooks on your computer, iphone, Android, Blackberry, iPad and more.
Need a Kindle?
Why pay for books when you can get them free? See more FREE ebook offers!
Product prices and availability are accurate as of the date/time indicated and are subject to change. Any price and availability information displayed on amazon.com at the time of purchase will apply to the purchase of this product.