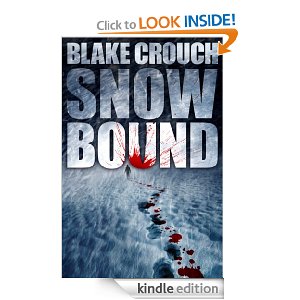 Today's FREE ebook is Snowbound
by Blake Crouch.
For Will Innis and his daughter, Devlin, the loss was catastrophic. Every day for the past five years, they wonder where she is, if she is—Will's wife, Devlin's mother—because Rachael Innis vanished one night during an electrical storm on a lonely desert highway, and suspected of her death, Will took his daughter and fled.

Now, Will and Devlin live under different names in another town, having carved out a new life for themselves as they struggle to maintain some semblance of a family.
Don't have a Kindle?

This ebook is specifically for Kindles. However, you can download a free application which enables you to read Kindle ebooks on your computer, iphone, Android, Blackberry, iPad and more.
Need a Kindle?
Why pay for books when you can get them free? See more FREE ebook offers!
Product prices and availability are accurate as of the date/time indicated and are subject to change. Any price and availability information displayed on amazon.com at the time of purchase will apply to the purchase of this product.