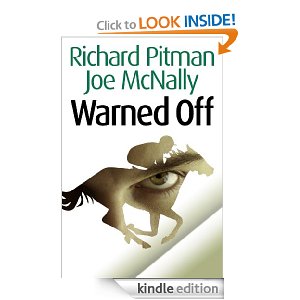 Today you can download Warned Off (The Eddie Malloy Series)
for FREE on Amazon. The regular price is $4.99 and can change back an anytime.
From Champion Jockey at 22 to down-and-out at 27, Eddie Malloy is bitter and desolate, reduced to living in an ancient caravan working for a tyrannical horse dealer. Estranged from his family and the sport he loves, Eddie cannot forget or forgive the racing authorities for believing false allegations of horse doping against him which robbed him of his riding licence.

Don't have a Kindle?
This ebook is specifically for Kindles. However, you can download a free application which enables you to read Kindle ebooks on your computer, iphone, Android, Blackberry, iPad and more.
You can also download the same FREE ebooks for the Nook over at the Barnes & Nobles site!
Why pay for books when you can get them free? See more FREE offers!
Product prices and availability are accurate as of the date/time indicated and are subject to change. Any price and availability information displayed on amazon.com at the time of purchase will apply to the purchase of this product.