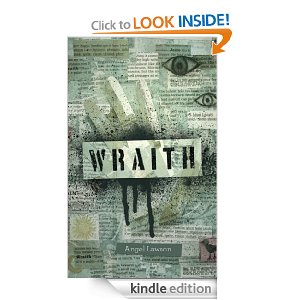 Today's FREE ebook is Wraith
by Angel Watson.
Freak. Weird. Crazy. These are the names tossed around seventeen-year old Jane Watts by her fellow classmates. But things aren't always as they seem. Sometimes there's a reason for talking to yourself in the hallway at school.

Jane struggles with adjusting to her new home and school after an abrupt move. She wants one thing in life—to be like everyone else at school, but that's hard to do when you're the new kid. But she does manage to make one friend, Evan—he's sixteen, charming, and protective. Everything a girl could want in a best friend…with one minor caveat.
Don't have a Kindle?

This ebook is specifically for Kindles. However, you can download a free application which enables you to read Kindle ebooks on your computer, iphone, Android, Blackberry, iPad and more.
Need a Kindle?
Why pay for books when you can get them free? See more FREE ebook offers!
Product prices and availability are accurate as of the date/time indicated and are subject to change. Any price and availability information displayed on amazon.com at the time of purchase will apply to the purchase of this product.