If you have a little one, you'll LOVE Amazon Kindle FreeTime Unlimited!! I actually wish we had a Kindle Fire, so I could get this App for my kids!  Hopefully they come out with it for the iPad soon!!!
Kindle FreeTime Unlimited is the first-ever all-in-one subscription that brings together all the types of content that kids and parents love – books, games, educational apps, movies and TV shows. With unlimited access to thousands of hand-picked titles for kids ages 3-8, parents don't have to spend time (and money) guessing what their kids will enjoy, and kids can explore a world of age-appropriate content on their own – no ads, no in-app purchases.

One-Month Free Trial
Every new Kindle Fire and Kindle Fire HD (coming soon to Kindle Fire HD 8.9″) comes with a one-month free trial of Kindle FreeTime Unlimited. After your trial ends, continue at a low monthly price, with no annual commitments. Amazon Prime members enjoy special pricing from $2.99 per month.
Exclusive to the New Kindle Fire. Peace of mind for parents. A world of fun for kids.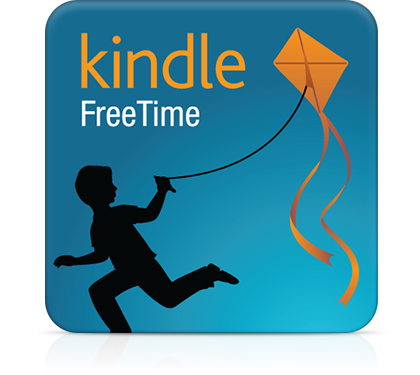 Product prices and availability are accurate as of the date/time indicated and are subject to change. Any price and availability information displayed on amazon.com at the time of purchase will apply to the purchase of this product.