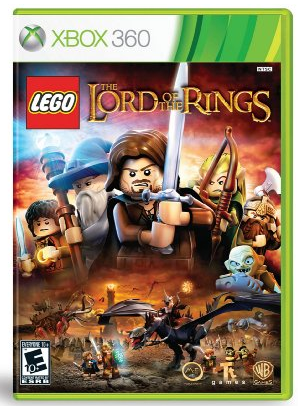 Amazon has the best price on the LEGO Lord of the Rings
. Pay just $16.94 – was $39.99! The cheapest I could find it at other retailers is at Walmart for $19.95!
Explore all of the open-world of Middle-earth and experience epic battles with Orcs, Uruk-hai, the Balrog, the Witch-king, and other fearsome creatures.
Wield the power of the Palantír or Seeing-stone (?one that looks far-away?), and jump between multiple storylines.
Experience the LEGO The Lord of the Rings heroes come to life in an all new way with the minifig characters delivering the dialogue from the films.
Discover and unlock over more than 60 playable characters, including Frodo, Aragorn, Gandalf, and many others.
Collect and use a variety of weaponry and magical items, including the Light of Earendil, Elven rope, swords, and bows.
Your order will qualify for FREE shipping with Super Saver Shipping on orders over $25 or with Amazon Prime.
Product prices and availability are accurate as of the date/time indicated and are subject to change. Any price and availability information displayed on amazon.com at the time of purchase will apply to the purchase of this product.