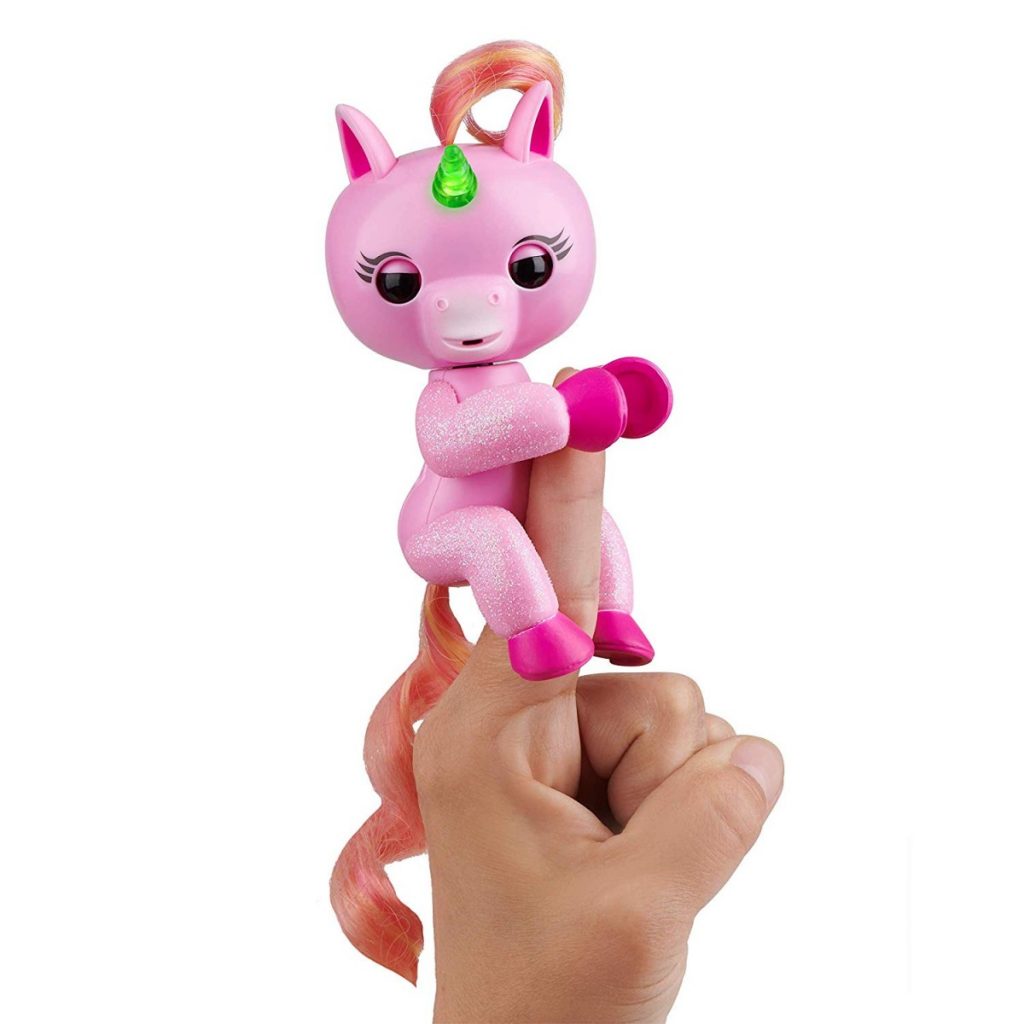 Get the lowest price on Fingerlings right now. The Fingerlings Light Up Unicorn is down to $9.99 – was $17.99! Other Fingerlings are on sale today as well.
My name is Jojo and I'm here to brighten your day!

Magical pet Unicorn with a light up horn that cycles through a variety of colors!

Jojo is a pink sparkly unicorn with iridescent sparkles on her arms and legs!

Responds to noise, motion, and touch with blinking eyes, head turns, and a variety of cute noises.

Pet your Fingerlings Unicorn to sleep, or make a loud noise and watch her get excited!

Hold your Fingerlings Unicorn right-side up or upside-down for different reactions!

Batteries included!
Your order will qualify for FREE shipping with Super Saver Shipping on orders over $35 or with Amazon Prime .  Or orders of $25 if purchasing eligible books. You can also sign-up for a FREE 1-month trial of Amazon Prime HERE to test it out and see if it works for you.  Try Prime for free.
Amazon Prime offers multiple benefits including:
FREE Two-Day Shipping for eligible purchases.
Access to Amazon Instant Video
Ability to borrow books from the Kindle Owners' Lending Library.
Product prices and availability are accurate as of the date/time indicated and are subject to change. Any price and availability information displayed on amazon.com at the time of purchase will apply to the purchase of this product.
Check out these other Amazon Deals: