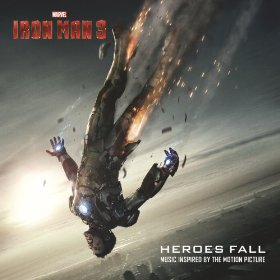 This week you can purchase Iron Man 3: Heroes Fall
for just $5 – that's a $5.32 savings!  There are 4 songs that are available with the album only including Ready Aim Fire and Keep Moving.
Don't forget that you can download these songs/albums to your computer and add them to your iTunes account.
Product prices and availability are accurate as of the date/time indicated and are subject to change. Any price and availability information displayed on amazon.com at the time of purchase will apply to the purchase of this product.