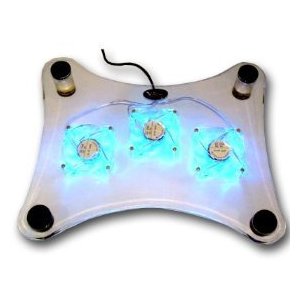 Amazon has SANOXY Laptop Notebook Cooler Pad w/ 3 Fans
reduced to $5.03 shipped (was $14.99). I have this product and it's been a huge help keeping my HP laptop from overheating.
USB powered, cord attached
Keeps your laptop or notebook cool with three fans
Lightweight, fits into your laptop travel case
Blue LED lights built into the pad
W: 29cm, L: 24cm, H: 3cm
Product prices and availability are accurate as of the date/time indicated and are subject to change. Any price and availability information displayed on amazon.com at the time of purchase will apply to the purchase of this product.