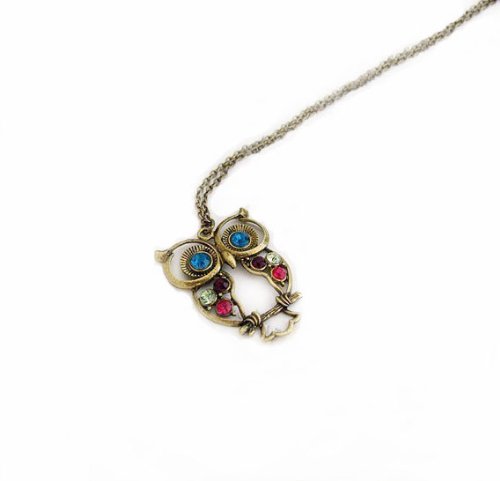 In case you missed it yesterday
Amazon has a Vintage style colorful Owl charm necklace
for just $1.27 $1.21 shipped! I was surprised on how good the rating are for this inexpensive necklace. I'm thinking a cheap stocking stuffer for LuLu.
material: metal with regular crystal balls
length-12.5in
style: nice classical golden owl style
Product prices and availability are accurate as of the date/time indicated and are subject to change. Any price and availability information displayed on amazon.com at the time of purchase will apply to the purchase of this product.
Thanks, A Frugal Chick!