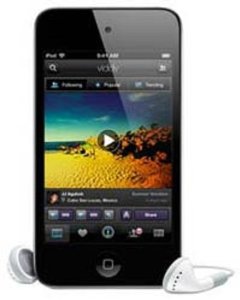 Do you need to purchase an Apple iPod Touch this year?  See the price comparison below to see which of your local stores have the best price.
Last year, Apple offered $21 off the iPod through their website.  It is unknown what the offers will be this year.
Amazon should have competitive prices on Black Friday. I would recommend checking the Apple iPod Touch on Amazon as we get closer to the sale date. I will update this post as soon as I know Amazon prices.
Please remember that quantities are limited on Black Friday. Some products will be available online while other sales are available in-store only.
Stores
Black Friday Prices
Best Buy
Apple iPod Touch 32GB 5th Gen. MP3 Player w/ $50 Gift Card (Assorted Colors) $294.99
Best Buy
Apple iPod Touch 16GB 4th Gen. MP3 Player (Black) w/ $50 Best Buy Gift Card $194.99
Hastings
Apple iPod Touch Gen4 8GB $179.99
hhgreg
Apple iPod Touch 4th Generation $179.99
Mac Mall
Apple iPod Touch 32GB, 4" Retina display, Dual Core A5 Chip and OS 6, (5th gen, Black) $279.99
Radio Shack
Get $10 Coupon Back For Every $50 Spent
Apple 16GB iPod Touch (White) $199.99
Target
Apple iPod Touch 16GB 4th Gen. w/ Free $40 Gift Card $195
Toys R Us
Apple 16GB iPod Touch 4th Generation w/ FREE $30 iTunes Multipack + FREE $20 Gift Card $199.99
Walmart
Apple iPod Touch w/ Bonus Accessory Kit $179
*Please verify the information before you head to the store.
See More Black Friday Ad Sales!