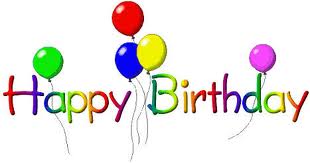 Birthday Freebies: Have You Signed Up For Yours?
I woke up to a ton of emails today with Birthday Freebies so I wanted to remind you of all the Birthday Freebies out there!  My Birthday is next week and most retailers and restaurants send out the emails the week prior to your birthday so that you have plenty of time to redeem them.
Take a look at the long list of Birthday Freebies here!!  Don't forget to sign up your kids too!!