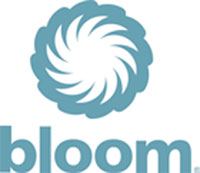 A Frugal Chick has put together some matchups for the Bloom Super Doubles Event happening on Saturday, January 28th only in Hampton Roads!  Bloom will double coupons up to and including $1.98!
Below are a few of the highlights.  Head over to see the full list of Bloom match's here.
Double coupons up to & including $0.99 everyday
Limit 20 coupons total
Double coupons up to and including $1.98 for the promo only!
Remember most of the deals are for regular price items, not the sale ad
DiGiorno Pizza (12 in) $5.00
– $1/2 Digiorno Large Pizza, exp. 1/28/12 (SS 01/15/12)
Final Price: $4.00 each when you buy 2
Be sure to check the alcohol section for an $8 rebate when you buy 2 DiGiorno Pizzas. These could be FREE!
Beech Nut Baby Food Stage 2.5 (4 oz) $.65
– $1/3 Beech-Nut Baby Food printable
Final Price: FREE
Dannon Activia Yogurt (4 pk) $2.00
– $1/1 Activia or Stonyfield Product, exp. 2/11/12 (SS 01/15/12)
Final Price: FREE
Progresso Soup (18.5 – 19 oz) $1.40
– $1/4 Progresso Soup, exp. 3/3/12 (GM 01/08/12)
– $1/4 Progresso Soup, exp. 2/4/12 (SS 12/11/11)
Final Price: $.90 each
Hefty Trash Bags (18-80 ct) $6.49
– $1/1 Hefty Waste Bags, exp. 3/31/12 (RP 01/01/12)
Final Price: $4.49