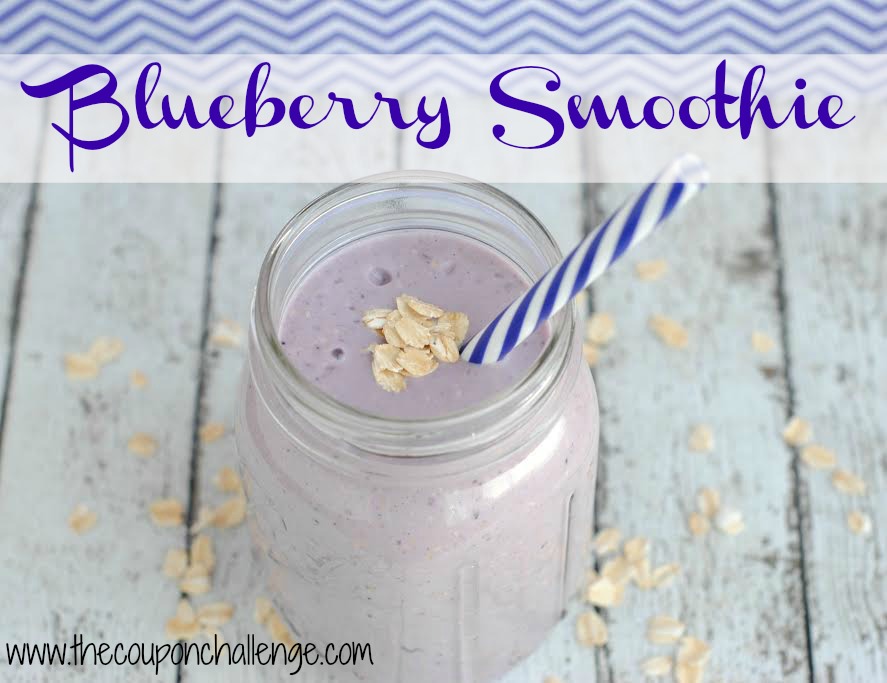 Try this delicious blueberry smoothie recipe.  You can even sneak in some protein powder!
Blueberry Smoothie Recipe:
Ingredients ­
½ C. fresh blueberries
¼ C. ground rolled oats (I used my food processor for this and made a large batch a head of time)
½ C. skim milk (you could also substitute almond or coconut milk if you wish)
1 container (approximately 5.3 oz.) plain greek yogurt, any brand
2 tbs. honey (optional)
Directions ­
Combine all the ingredients into a blender or food processor and puree until it's mixed well – about 30 seconds.
Serve immediately.
*Makes (2) 8 oz. servings or (1) 16 oz. serving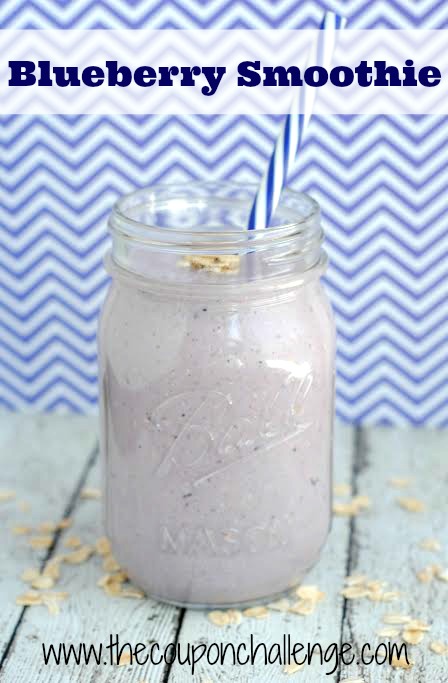 What do you think of this Blueberry Smoothie Recipe?
You might also like these Whey Protein Smoothie Recipes!