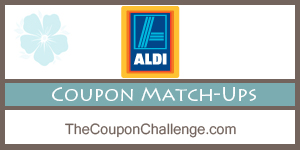 The Aldi Mid-Atlantic Deals are updated EACH WEEK! Please see the Aldi Deals Page for the complete list of sale ad deals.
Aldi's Stores do not accept coupons!
Bring a quarter as a deposit to get a cart. The quarter is reimbursed to you when the cart is returned.
Bring in your own reusable grocery bags or you'll be charges a small fee at checkout.
Most products sold at Aldi are store brand or private label.
Aldi has a Double Guarantee if for any reason you are not 100% satisfied, they will replace the product AND refund your money.
Aldi Mid-Atlantic covers: DC, West Virginia, Virginia, Maryland, Pennsylvania
See Aldi Policy here.
The entire list of matchups can be found on the Aldi Page.  The page is automatically updated on Wednesday evening of each week.