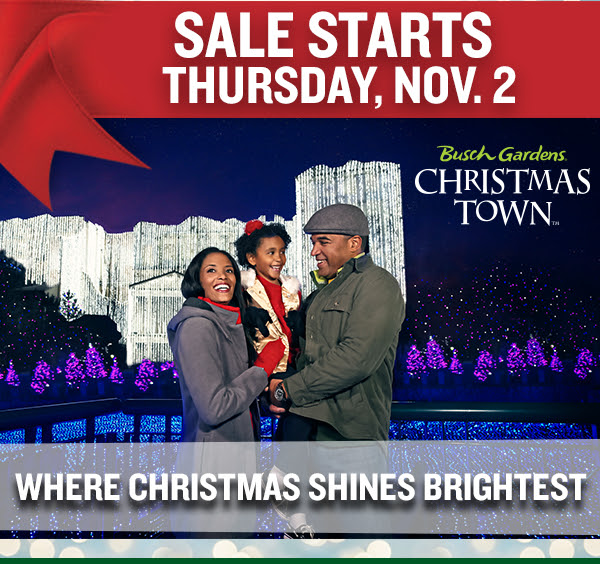 *EXTENDED*
Christmas Town discounted tickets are back for the next 24 hours and will be available until 5 p.m. November 8.
The BEST deal on Christmas Town tickets is available NOW!  There is a $10 savings & this will be the best deal on single-day tickets.
The Christmas Town Single-Day Ticket sale begins today, Nov. 2 and run through Nov. 6, 2017 at 11:59 p.m.  However, don't wait.  Buy now so you don't forget!
During the 5-day sale every day will be available at a special rate. On Nov. 7 all tickets prices will increase by $10.
Single-Day Tickets do not include parking. May purchase up to 10 discounted tickets. Cannot be used in conjunction with any other offer.
Click HERE to get yours!  The park is open for Christmas Town Nov. 24, 2017 – Jan. 1, 2018 on scheduled operating days.
Prices vary by day from $15 to $25. Click on the calendar to see the price by day.
Ticket Prices:
Christmas Town Single-Day Ticket = $25 (reg price) SALE $15
Christmas Town Fun Card – unlimited visits = $49
Christmas Town + Colonial Williamsburg Bounce Ticket = $65