If you're a local Recycling Perks member, you may be interested in their latest upcoming perk: A sneak peek at Handsome Biscuit – a local restaurant that makes sweet potato biscuits and then puts stuff in between them. And (according to their website) it is one of the best things you've ever tasted 🙂 I personally don't doubt it!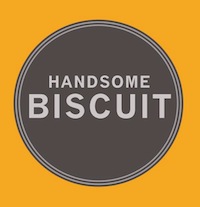 Here are the details:
"A very special evening to 10 local recyclers. On August 19th at 6pm, HB will open their kitchen to 10 lucky Perks users, who will learn the not-secret-anymore recipe to Handsome Biscuit's soul-altering biscuits. You'll also learn their recipes for pickled red cabbage and whole grain mustard. Come with stories of your grandma's biscuits. Come ready to leave with a recipe to pass on to your family. Come hungry."
The Perk is set to go live sometime on August 13th. This exclusive reward will be offered to 10 lucky Perks members. Hope you get it!
Do you use Recycling Perks? You can also sign up for Recycle Bank!