Today I picked up my groceries from the Harris Teeter Express Lane (for FREE this week!) and got excited when I saw this offer included with my receipt: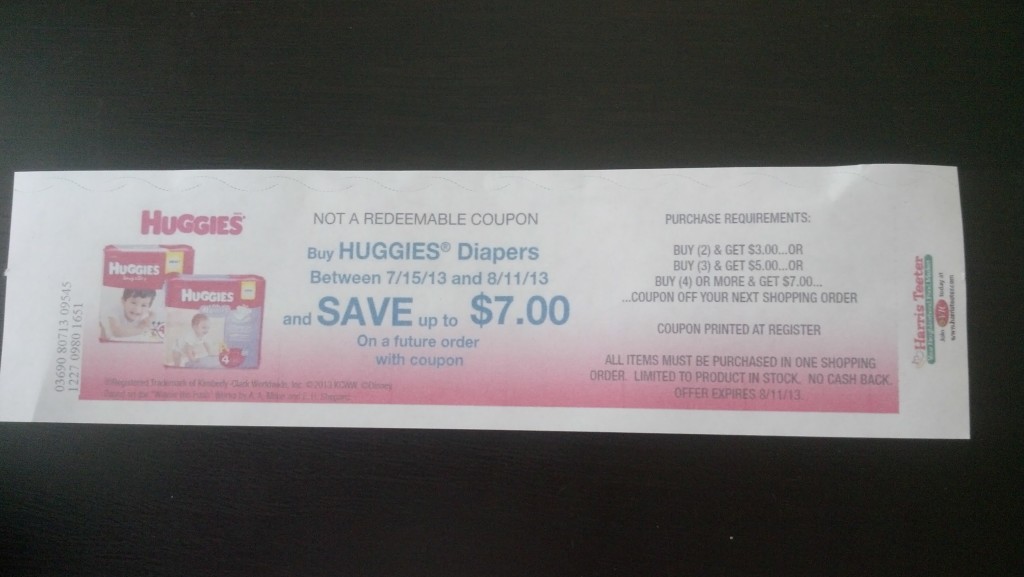 Buy HUGGIES Diapers Between 7/15/13 and 8/11/13 and SAVE up to $7.00 on a future order with coupon!
Purchase Requirements:
Buy (2) & get $3.00
Buy (3) & get $5.00
Buy (4) or more & get $7.00
coupon off your next shopping order!
Coupon printed at register. All items must be purchased in one shopping order. Limited to product in stock. No cash back. Offer expries 8/11/13.
I'm not sure where else this will be printing, but I bet it would make for a great deal if its works at CVS. Let me know if you find any sales to match it with 🙂