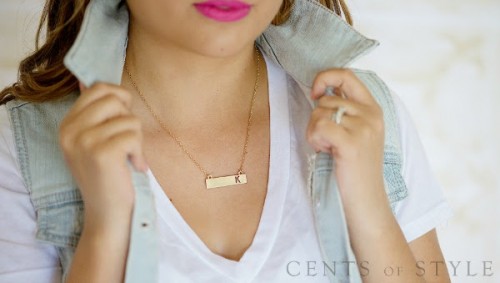 Today Cents of Style is focusing personalized necklaces and you can grab the exclusive monogram bar necklace on sale for $11.95 & FREE SHIPPING and the delicate birthstone necklaces for only $6.95 & FREE SHIPPING with coupon code FASHIONFRIDAY.
Both of these necklaces make for the perfect gifts and they look amazing stacked and worn together- one of each for under $20! The beauty of the monogram is you can wear your first name, last name, a child's name. On the birthstone necklace you could wear your own birthday, an anniversary or a child's birthday.
If you have never shopped Cents of Style you are missing out on great deals, especially every Friday where they offer free shipping and a huge discount on one particular sale or item.