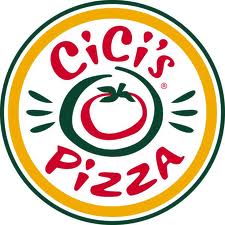 CiCi's Pizzas wants to offer mom and dad a break from the kitchen with its $4.99 Endless Value Dinner. For less than $5 (and less than $3 for kids), each member of the family can have exactly what he or she wants.  Endless Value Dinner campaign wants to remind consumers they can have a quality, sit-down restaurant meal of pizza, pasta, salad and dessert for less than $5.
From the Press Release
Each CiCi's buffet features up to 20 hand-tossed, straight-from-the-oven pizzas, from classics like pepperoni to specialties like the Zesty Veggie and Thin Crust Italiano. On the lighter side, CiCi's buffets also offer endless crisp salads, fresh pasta and warm soup. Decadent desserts like warm brownies and golden cinnamon rolls are also included. Guests who don't see their CiCi's favorites hot and ready on the buffet are encouraged to place a special request order. The pizza will be made and delivered straight to the guests' table for no extra charge.
Offer is valid at participating locations.