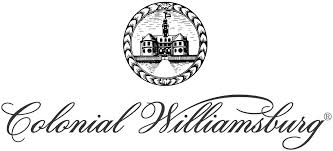 Locals can get tickets to Colonial Williamsburg for FREE!!!
Colonial Williamsburg is offering FREE tickets to its Historic Area and art museums to residents many cities in the Hampton Roads are.  They are available to residents of Williamsburg, James City County, York County, Gloucester County, Newport News, Hampton, Chesapeake, Norfolk, Portsmouth, Suffolk and Virginia Beach August 8th through August 15th.
The free ticket offer is only available at Colonial Williamsburg's Regional Visitor Center, located at 101 Visitor Center Drive.
The ticket counter is open from 8:45 a.m. until 5 p.m. daily. Proof of residency is required to qualify for free ticket. Members of the military who have temporary residence status should provide military ID and a piece of mail or other document that includes local address. Ticket must be used on the date of issue.
See all the details HERE!
Make sure to see 13 Things to Do in Williamsburg, Virginia & IdeasColonial Williamsburg for Kids!