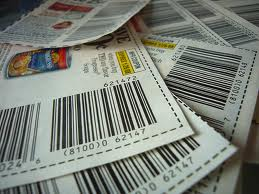 I was just over at Mojo Savings and saw a post about Publix changing their Coupon Policy.   This is happening more and more all over the US, so I felt it was time to post about what I've been witnessing all over the web.
Publix
I don't live near a Publix, so I was unfamiliar with their coupon policy until reading the press release.  "Publix has had a relatively lenient coupon policy, instructing cashiers to honor coupons from a range of competitors".  The final policy changes have not been decided upon, but it appears Publix shoppers will find local stores to be less coupon friendly in the near future. 
Kroger
Kroger stores in Houston recently stopped doubling coupons.  After April 13th, Kroger's in Houston are only accepting coupons at face value!   This is unfortunate for Houston residents, and I hope the trend doesn't continue into other states.  How the coupon policy affects sales in Houston, will probably determine if other Kroger locations follow suit. 
All Kroger shoppers are noticing more difficulty in the way of digital coupons.  The policy has been to not allow digital and paper manufacture coupons to be stacked.  However, now the register will not allow the paper coupon if you have a digital coupon on your card.  The problem?  Once a Cellfire coupon is loaded onto your shoppers card it can't be removed.  If the cashier can't override the digital coupon so you can use a higher value paper coupon, a trip up to customer service will be in order.  Personally, I have not found my local Kroger to be especially friendly to coupon users as it is.
Even more Kroger news: I read somewhere that Kroger is no longer allowing coupons on "Managers Special" items!  That kind of defeats the purpose of me buying a "managers special" item!  The store wants to get rid of the item before it expires, and I want a great deal by stacking my coupon with a managers special.  I see it as a win-win situation!
Harris Teeter
To add to this, Harris Teeter has tightened their coupon policy.   How the coupon policy is enforced is determined by local stores, but they are not making it any easier on coupon shoppers.  Please note that I am grateful that they have been continuing with Super Double Events!
I'm fearful more stores will become unfriendly to coupons as an (almost) direct result of the Extreme Couponing show.  The obvious coupon fraud is just the tip of the iceberg.  Even the donating aspect of couponing has been whittled down to focus on hoarding, shelf clearing, and unethical couponing behavior.
Has anyone else noticed there seems to be an increase in fraudulent coupons as well?
I'm saddened and outraged that my family may not be able to continue to save money on necessities as the result of a few bad apples.  Let's make sure manufacturers and stores know that most of the couponing world respects their policies and guidelines, and that we appreciate the chance to save our families money while practicing ethical couponing!
Have you noticed coupon policy changes at your local store?
Photo Credit:Savingadvice.com